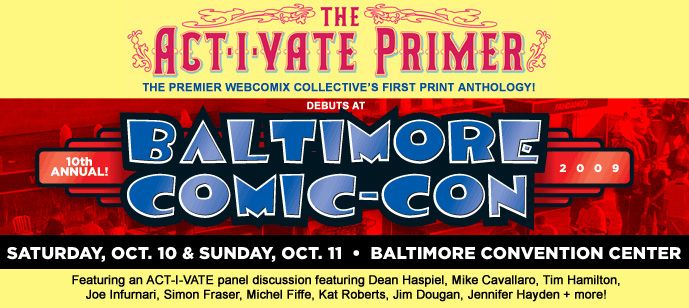 The weekend is nearly upon us and with it comes Baltimore Comic-Con! Attendees will want to check out (and hopefully purchase) a copy of the newly released Act-i-vate Primer! It's a great opportunity to get it before it's official release date of 10/14 and have it signed and personalized by a number of Act-i-vate creators. Mike Cavallaro, Jim Dougan, Michel Fiffe, Simon Fraser, Dean Haspiel, Jennifer Hayden and myself will all be there! But, that's not all!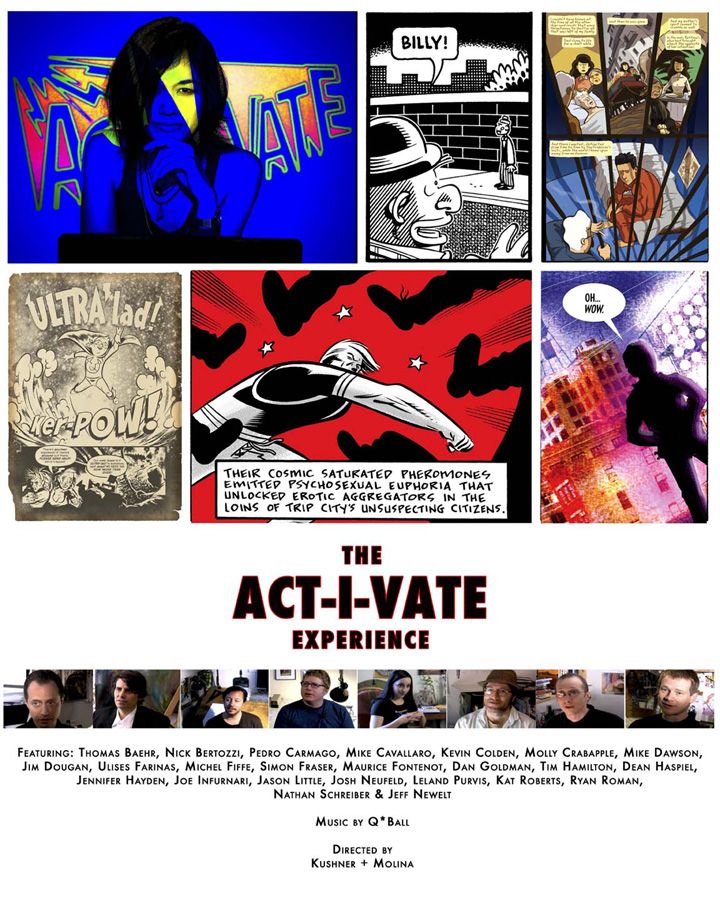 Also premiering this weekend during the Act-i-vate panel on Sunday, October 11th is the Act-i-vate Experience documentary. Here are the details:
2:00-3:30 The ACT-I-VATE Experience Members from ACT-I-VATE, the premiere webcomix collective, featuring Dean Haspiel, Mike Cavallaro, Jennifer Hayden, Tim Hamilton, Joe Infurnari, Simon Fraser, Kat Roberts, Michel Fiffe, and Jim Dougan, will discuss their new print anthology, THE ACT-I-VATE PRIMER (which debuts at the show), and will also debut, "The ACT-I-VATE Experience," a 32-minute documentary produced by Culture Pop Productions' Seth Kushner (Graphic NYC) and Carlos Molina.
See you there!